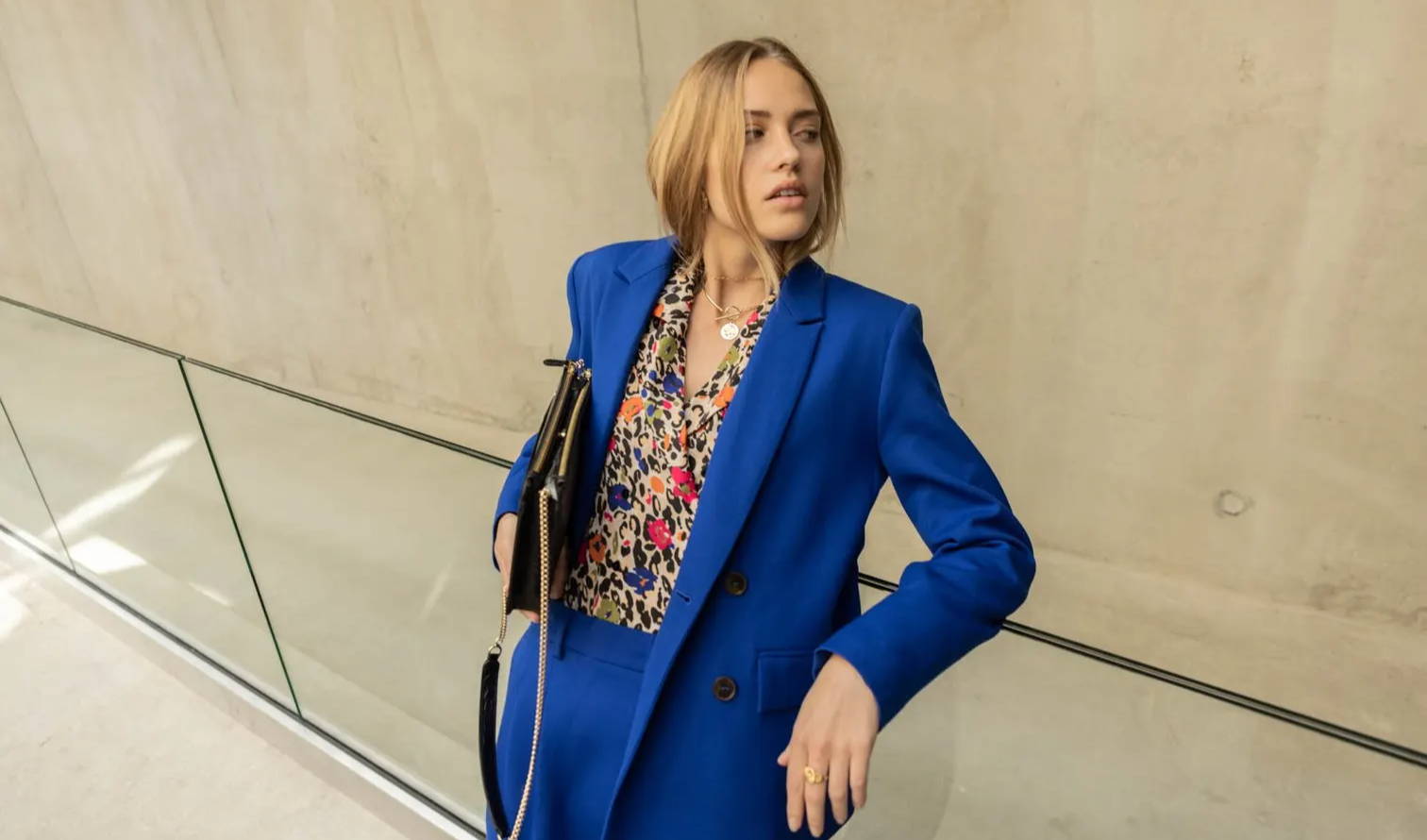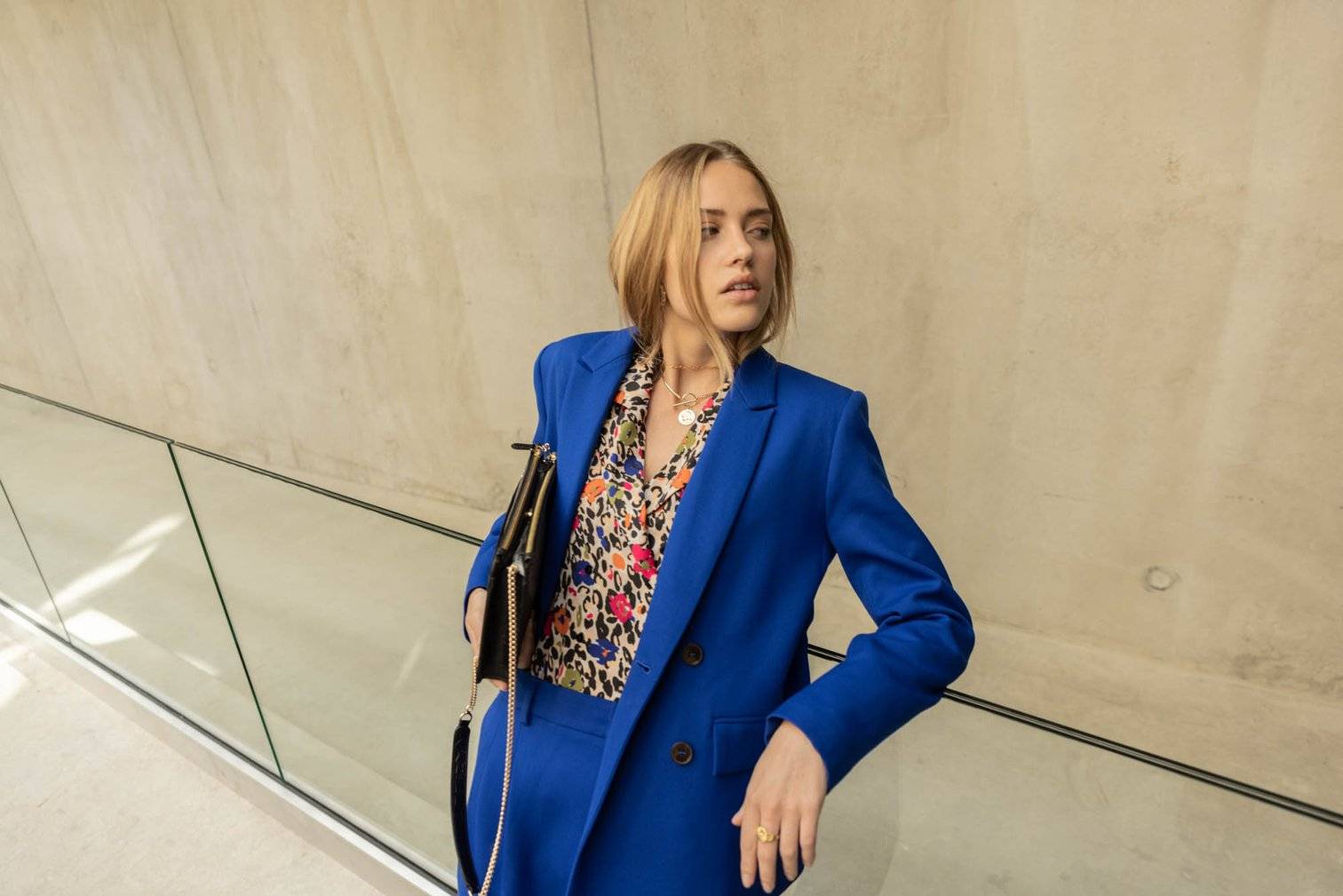 5 outfits to have style in the office
" A blazer ? Trainers ? Quick, time is running out ... "Not always easy to dress in the morning before going to work! Our stylists guide you and offer you 5 outfits to have style in the office Without making any missteps.
How to choose your style?
First of all, it depends on your business and its dress-code. Whether you work in a large group, in a startup or you are on your own does not imply the same requirements or the same clothing ranges. Be a little chameleon And melt in the decor, or at least, avoid drawing your favorite pink thongs pair if you feel that the business in which you work is a bit classic, you might feel slightly offset! In addition to being in line with the spirit of the company And that of your profession, it is important that your outfit gives you insurance and as well as charisma.
To get to the office, some basics have proven themselves. the skirt suit There remains an timeless fairly classic professional dress codes. To break the codes, you can choose it colored, wear it with A printed t-shirt or twist your outfit with Quirky jewelry. If you like male inspiration outfits, the pantsuit is made for you ! Otherwise, MI-Long skirts, Cigarette pants, shirts, blazers, trench, dresses, wide pants, ankle boots, derbies, heels… Are all clothes and accessories that can find their place in your dressing room to go to the office!
In most companies, the expected style is somewhere between a sophisticated tailor, a more relaxed bohemian look and the famous "Jean-Baskets ". Some universes are naturally more conducive to relaxed outfits! In advertising agencies or startups, tailors and costumes are far away to make room for jeans, to the sneakers But especially in the style of each!
However, you still don't know what style to adopt? Flat shoes (moccasins or ballerinas), elegant t-shirt, carrot or combination pants ... can be good compromises when you don't know where you put your feet.
Have style in the office: the essential parts
1 - The eco -responsible shirt
It is the basic of any dressing room of a chic and timeless working girl! Choose it of good quality, in cotton from organic farming is even better! A Straight and structured cut Will be perfect, be sure: you must be able to enter your skirt or pants. For a chic and feminine look, associate the White shirt Pants or black skirt still works! This is the perfect look for meetings. For a more relaxed look, it slips into a slim or pliers pants: chic and cool effect guaranteed!
2 - The eco -responsible blazer jacket
A great classic too: we can take it out in all season. the blazer black Or navy blue remains a classic. If you want to opt for a more original style, nothing prevents you from choosing a colorful version. You can choose it well adjusted so that it marks the size and the hips, or a size above to indeed Overisize In order to structure your silhouette in style. This Passe-Partout Offer Elegance and character at the general look!
3 - eco -responsible high -size pants
A high waist is always the detail that lengthens the leg in order to flatter the silhouette. And depending on the cuts, it goes both with boots, sneakers or pumps! Fine morphologies can afford a Cut near the body, your pretty legs will come out more. Round morphologies will be more flattered in a straight cut. And all will be at the top in large high -waisted pants! The color possibilities are endless, if you want to prevent you from noticing too much, you can adopt a camel, cream, black shade ... but it is quite possible to dare more pep or to opt for Print!
4 - Eco -responsible shoes
TAlons or not, it is possible to wear shoes that enhance your outfit without putting aside comfort. The shoes black leather are a fairly neutral option that has the advantage of associating with all outfits, leather is often appreciated for its comfort and waterproofing. The ankle boots are perfect for going to the office, you can match them with skirts or pants without problem. You can choose heeled boots if you want to take a little height and add a little feminine touch. The pumps Can be very chic, you can wear them when you run a conference or for a job interview for example if you are in a fairly classic business. We advise you to remove them after if you have the possibility to preserve your back and work in comfort! In these moments, ballerinas or your eternal sneakers can be your allies.
Inspiration - 5 looks to have style style