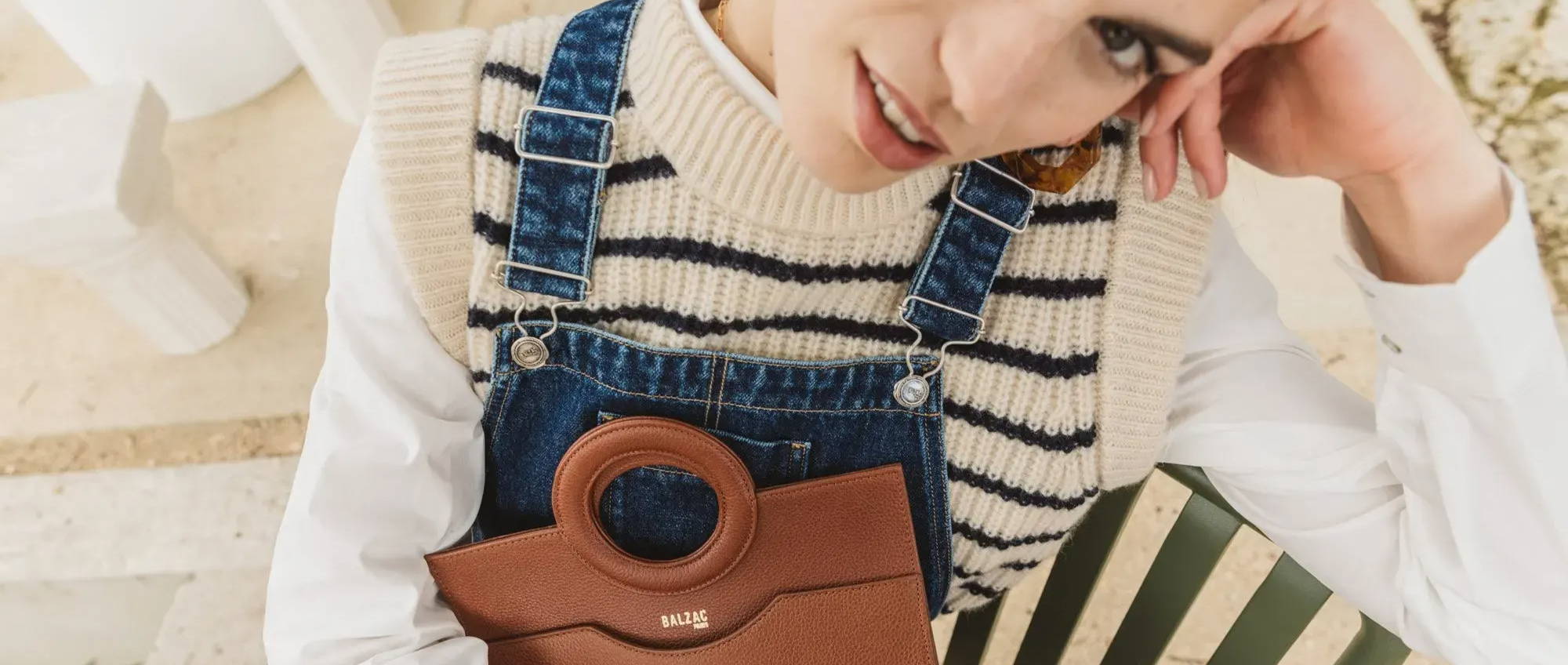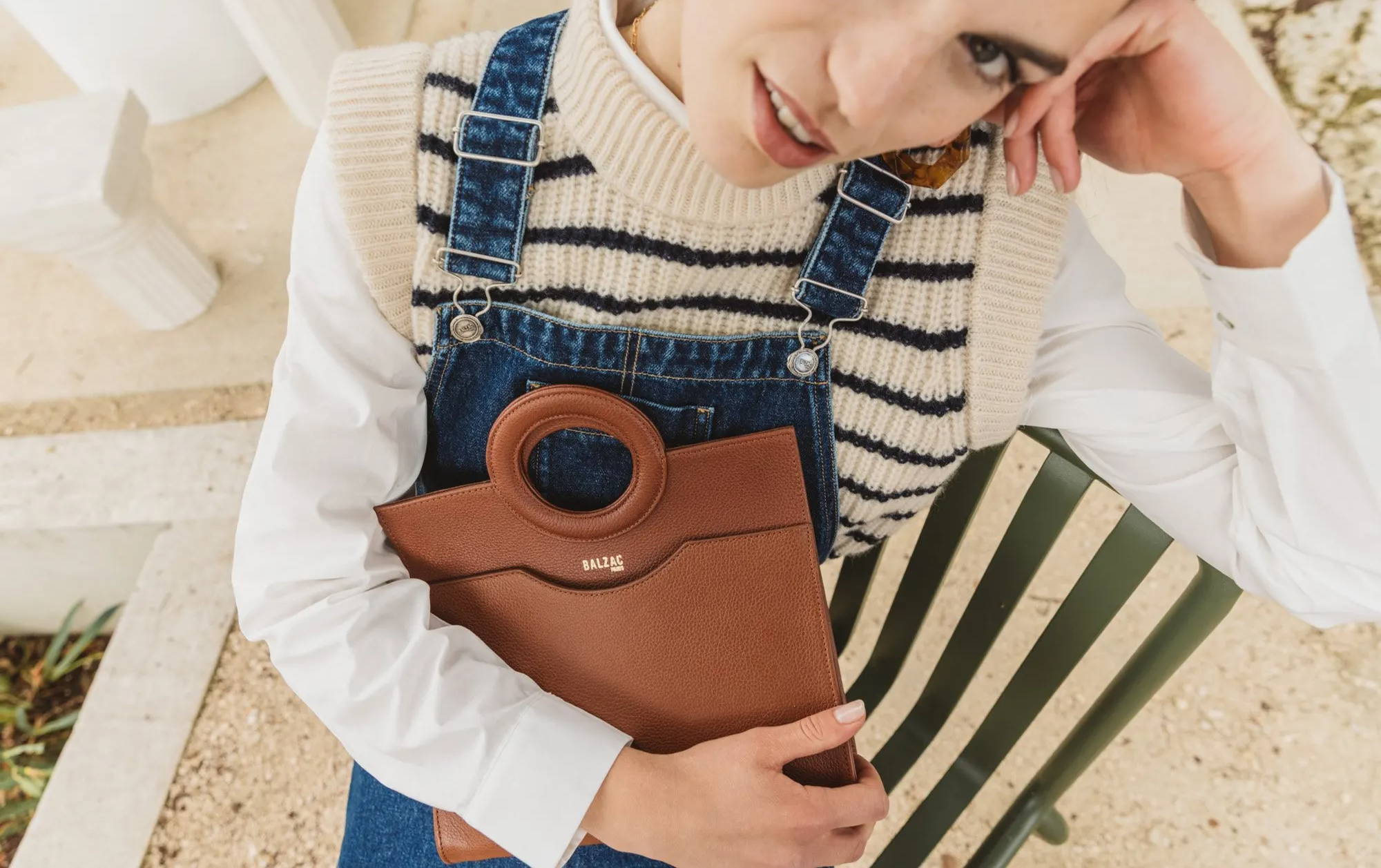 October sounds the death knell for hot summer days. Fall has invited ... and the opportunity to put back His nose in trends also ! Do not panic: our stylists guide you to choose The best looks to have in your wardrobe this autumn. To your wardrobes!
Bye bye the swimsuits and the light tops ... We draw our favorite pieces for a more autumnal look. the eco-responsible jeans organic cotton Comments in any season and is easily worn: boyfriend, slim, right, skinny or high waist, it is never a misstep. Wear it with a pretty pair of ankle boots, from sneakers or even heels Depending on the look sought.
the blazer is an timeless fashion trend that dresses any part of your dressing room. Wear it a pretty shirt, a T-shirt basic or a little dress. To be well enhanced, choose a model suitable for your figure. And to follow the trend of this fall, opt for an oversized cut, a leopard print or a checkered fabric. the trench coat There remains a must-have in this fall! Short or long, carried with a belt Or without, it's a good compromise.
The eco-responsible shirt is a timeless dressing room, it is the flagship piece with door in autumn, elegant, relaxed or with patterns, it's up to you to find the perfect look. It is essential to always have at hand a little dress, Black or more daring, let yourself be guided by your instincts. Sweater in knit or turtleneck are allies for successful and comfortable looks when temperatures drop. Opt for warm colors if you like to assert your style, the most classic will not make a mistake with darker colors. A pretty scarf Printed or a beautiful XXL scarf completes an outfit. Your throat is warm and your look enhanced!
Look 2 / Dare the Oversize
Autumn-winter 2021 trend: Oversize
This season will undoubtedly be that of the Uversize and the XXL. We dare jackets and coats long and wide ! Down jackets and false furs Will also be essentials later in the winter, so much the better, these pieces are perfect for spending the warm winter. The vintage lovers will be with angels!
Bohemian long dress, Oversize sweater, Blazer xxl will be out! It's up to you to mix the pieces and colors. Another strong room: the pantsuit loose. Nothing forces you to play it 100% working girl in heels: you can wear it with moccasins or some eco-responsible sneakers. On the accessory side, we can adopt a large tote bag, easy to stuff everything you want without limit. The banana Also confirms its essential accessory status this season.
And psssst ... We can already tell you that during the winter, the velvet will return its comeback: skirts, pants, jackets, dresses ... The material invites itself everywhere. Have the audacity to wear your room in velvet With wool or cashmere sweaters to stay warm in style!
Look 3 / Comfort or nothing
Comfort and Sportswear fall
The combinations Pants seem to be emulated! You love them combinations Light, colorful and summer? You will have no reason to abandon the combination Pants in this fall winter 2021-2022 season. Long sleeves and covered legs, you just have to opt for your favorite cut: chic or streetwear, It's up to you to choose your look. Add a big sweater oversize to your combination and you are ready to face the declining temperatures, to you moments cocooning !
Side eco-responsible shoes, the sportswear is always up to date! The eco-responsible sneakers are more trendy than ever, we associate them with jeans, we wear them with a pretty dress long, with a trench, a skirt short, a tailor ... it is allowed to play! You are not convinced by this too sportswear style to your liking? You can dress your feet from babies or even Biker boots, the Sixties spirit is back!
The prints to wear this fall
What about colors and prints? To say goodbye to winter greyness, we invite the colors in his dressing room. If the navy remains timeless, chick yellow, burned orange or fir green invite themselves on the catwalks, dare to get them out in the street! Pastels are also a great option to pimp her look without doing too much.
The print Invite more than ever in dressings! The female look of the fall hosts animal prints such as zebra or leopard, stripes and tiles are also trendy just like peas or flowers. In short, everything is allowed and associated, juxtapose the fabrics and play with the effects. The print is also invited to eco-responsible bags for women : shopping bags, bags, satchels or pockets ... Don't forget the accessories!
Inspiration-Fall-Winter 2021-2022 trends